Technical Writing Course - Training for business and industry
Improve your Writing Skills for the rest of your career

Improve your Company's Documentation.

Plan Documentation in minutes, not hours (or even days!)

Learn skills to last you a lifetime.
Learn how to simplify the authoring process, enhance your style and improve readability.
Learn from a well-established professional, the best way to write great documentation.

If you write things like training courses, operating procedures, work instructions, instruction manuals, software help guides, safety manuals and so on, then this course is for you.




(Full training details on PDF)



Course Training Syllabus (in brief)
MODULE 1: How to Write
How to use Plain English correctly for the target readers, to make something clear
Correct use of Passive and Active sentences
The appearance on the page
Where to use images
Exercises for you to do, to reinforce the subject.

MODULE 2: Planning and Structure
In this module you learn -
How to use Mind Maps to plan any documentation. The time-savings can be huge. One client, a senior project manager at Philips Semiconductors, said this 10-minute exercise saved him two weeks' work!
The correct sequence of chapters for best flow of ideas.
How to keep important information and exclude the clutter.
MODULE 3: MS Word for the technical writer
A short module on Time-saving Tips for MS Word.
How MS Word can really help you to work smarter.
Learn how to use powerful tools built into MS Word, that most people don't know about.
How to insert an Index at the back, and how to tag a selected key word in an instant.

Learn by –
Understanding
Asking and doing
Seeing examples
Practical exercises

What I used to charge for this training course: now it's Free.
Previously, my one-on-one training day cost £395, and group training on site often ran to £2,000, depending on the number of trainees.


Philip Tory: clients in UK, Europe, USA and India.

UK areas covered:
This course was available in all parts of the UK, including Avon, Bedfordshire, Berkshire, Buckinghamshire, Cambridgeshire , Cheshire, Cleveland, Cornwall, County Durham, Cumbria, Derbyshire, Devon, Dorset, Durham, East Sussex, Essex, Gloucestershire, Hampshire, Herefordshire, Hertfordshire, Humberside, Isle of Wight, Kent, Lancashire, Leicestershire, Lincolnshire, London, Manchester, Merseyside, Middlesex, Norfolk, North Yorkshire, Northamptonshire, Northumberland, Nottinghamshire, Oxfordshire, Rutland, Shropshire, Somerset, South Yorkshire, Staffordshire, Suffolk, Surrey, Sussex, Tyne and Wear, Warwickshire, West Midlands, West Sussex, West Yorkshire, Wiltshire, Worcestershire, Yorkshire. Wales: Anglesey, Blaenau Gwent, Bridgend, Caerphilly, Cardiff, Carmarthenshire, Ceredigion, Conwy, Denbighshire, Flintshire, Gwynedd, Merthyr Tydfil, Monmouthshire, Neath Port Talbot, Newport, Pembrokeshire, Powys, Rhondda Cynon Taf, Swansea, Torfaen, Vale of Glamorgan, Wrexham. Scotland: Aberdeenshire. Northern Ireland: Counties Antrim and Down. Ireland: Dublin and vicinity.

TYPOS!
As you know, Technical Writing Course, mistyped, might be techncialw riting course; technicalw riting course; technialwritingcourse; techncial writing course.
What Delegates said
"A practical, enjoyable and insightful course, which successfully imparts the importance of clear English ... a reminder of how much I had forgotten and how easy it is to get into bad habits! The course material is both useful and accessible and will undoubtedly prove invaluable [in] the workplace where I intend to put into place some of the skills practiced during the course."
- Debi Strawson,
Lead Operations, Perenco UK
---


- about difficulties people have when writing technical documentation

---
"Lots of useful ideas and smart tips to make technical writing less scary, whether you are updating an existing manual or writing from scratch."
- J. Taylor, Manager,
Employee Communications and Development, RSPCA.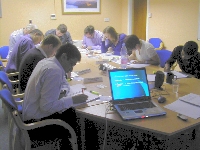 "This course is really going to save me precious time. I would recommend it to anyone who has to write and maintain any type of document. "
- K. Young, Operations Manager, Dataflow Communications.
---
"The most interesting parts for me were the exercises because I like the 'hands on' approach. I find 'to do' is the best way for me to learn. I also liked sharing ideas with my colleagues and having the time to think about how we can move forward with our documentation project. I valued Philip's input and suggestions."
- M. McDermott, Training Advisor, Quintiles Ltd UK.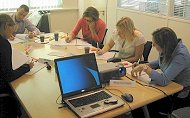 "Many thanks for the course yesterday. I for one found it extremely useful, and judging from the comments I've had from my colleagues, so did they." - L.P., Development Manager, Distinction Systems Ltd.
---
'A colleague attended the previous course and said it was the most useful course he had ever attended.'
- C.H., Transport for London.
---
"I learned how to be precise and deliver the information in a clear, comprehensible fashion."
- L. Watson, Customer Support Analyst, Coventry University.
"The training day was useful and informative. Good pace and delivered at a level understandable to the delegates. The most interesting part was the plain English module, because it's been a long time since I was at school and I slipped into bad habits."
- G. Norman, ConocoPhillips, Humberside.

---
"The section on planning was the most interesting as this is something that is immediately relevant. Overall, a very good course. It presented a number of techniques that can be used immediately with no additional tools." - A. Hall, Bank of England.
---
"The course was informative and fun - a good combination. The best bit was the document planning as I have trouble with keeping my thoughts in order. I learned so much today about writing. Overall it was fabulous, so much more user friendly than I expected." - Laura W., Wyeth Europa.
"This was a real insight into how much we can improve our documentation so that it is easy to follow. I learned a lot of skills that will be put into practice. A good course, as lots was covered which has given me the skills to improve my writing." - Rachel S., Tribal Group, Hull.
---
" I learned a lot about document structure and layout. Overall, a very good exercise. This course will help me a lot and has given me a lot to think about." - T. Day, RMS Services.
---
"The training was well organised and delivered. Plenty of content to take away and apply. It helped me to understand the ways to go about using plain English. I think the planning techniques are going to be useful."
- L. Pedder, Partygaming PLC, Gibraltar.
---